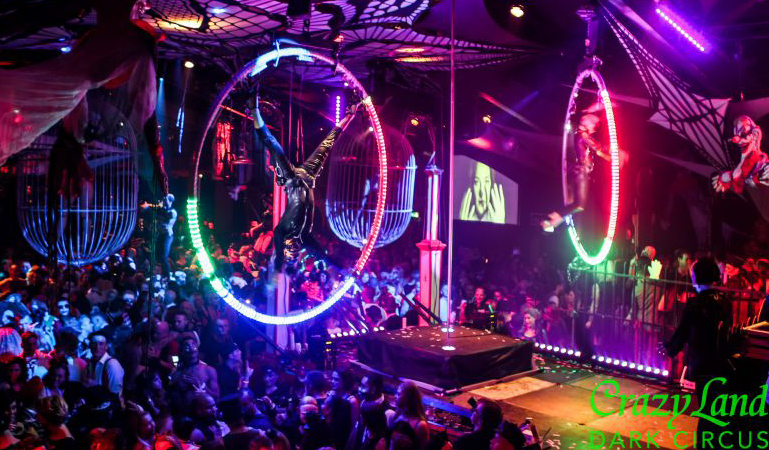 Crazyland kondigt volgende editie aan 3 November. Dark Circus of Pleasure. Early Bird begint aanstaande donderdag 12:00 uur.
Zet hem in je agenda of telefoon.
Aanstaande donderdag 1 maart begint de early bird voorverkoop van de volgende Crazyland.
Crazyland Dark Circus of Pleasure!
De organisatie heeft speciaal voor dit sexy maar ook freaky thema gekozen omdat in de poll dit feest als een van de leukste werd gestemd.
Je kunt alle kanten met dit thema op.
Je kan als horror maar ook als sexy clown of geschminkt of als Harley Quinn van suicide squad. Keuze genoeg voor dit feest en wat het feest zo sterk maakt is dat iedereen zijn best doet om zich aan het thema te houden.
Dus wil jij er weer bij zijn aanstaande Crazyland met een leuke korting oplopend tot 10 euro verschil.
Kies dan hier http://crazylandparty.nl/site/tickets-dark-circus-of-pleasure-03-11-2018/
of hier bij paylogic http://crazylandparty.nl/site/paylogic/ of bij Primera
LET OP De early bird kaarten van Crazyland gaan keihard
Crazyland | Dark Circus of Pleasure – Aftermovie